Quality digital solutions specifically tailored for your business
Join today's EXSILE customers and you will receive a professional, designed and successful web site that will increase your exposure!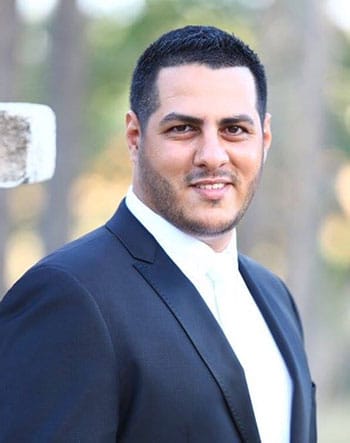 The team of EXSILE consists of development, marketing and advertising people with expertise in website development in WordPress and WIX, eCommerce in WooCommerce and OpenCart, campaigns management in Google Ads, page and campaigns management in Facebook and Instagram, SEO and business branding.
Working with us, you get all of our expertise and experience directly into your business. All in order to provide you with efficient, creative, high quality, reliable and good solutions for your business to succeed.
This four main steps is important and necessary to create a website that is intended for marketing and bringing potential customers
Very professional, patient, pleasant and fair in prices Has worked with him for several years - mainly in the field of sites and content. highly recommend!
Oren Mahalal, CEO
Oren Pigeon Removal
דודי בנה עבורי אתר אינטרנט בוורדפרס. אתר מקצועי ומעוצב בדיוק כפי שביקשתי. השירות אדיב וברמה גבוה, דודי דאג תמיד להסביר ולתת מענה לכל דבר שנתקלנו. בהמשך אנו נקים אתר נוסף חדש בתחום הרחקת יונים. מומלץ בחום!
Dudi Cohen performed for us quickly and with a high level of service and the ability to create a website according to the written material we provided him. recommended! The work also included the cost of hosting the site on a new server for two years, including a mailbox and easy access to remote management.
Einat Cohen, PhD
Clinical psychologist
My work with Dudi was a professional, pleasant collaborator. The quality of the work and the service are excellent and fulfilled all my expectations. I will choose Dudi for another job for me.
Mati Roffe, VP Marketing
Stay Mars LTD
Dudi Cohen successfully completed a project in the field of tourism, while advancing timetables at a competitive price. Dudi has proven professionalism, integrity, availability and reliability. We of course strongly recommend it.
Dudi appears to be an expert at Opencart. Very fast and service. recommended!
Mazalit, VP Marketing
Betihuty LTD
Dudi did for our company transfer a site from Sub Domain to a main domain in the opencart system and perform 301 redirects. All of the work was done smoothly, fast and professionally without any mishaps. We will be happy to assist Dudi again in the future. highly recommend.
Just a pro !! Finish work quickly, Find a solution to any problem, Always available and careful not to leave open ends ever, Just an experience to work in front of him, warmly recommended!!!